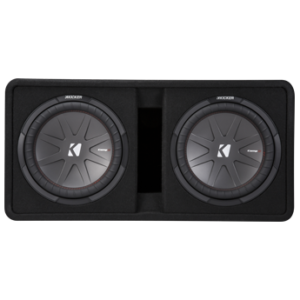 You want big bass. You want to get it easily, and you don't want to build a custom box. Welcome to the CompR® subwoofer enclosure!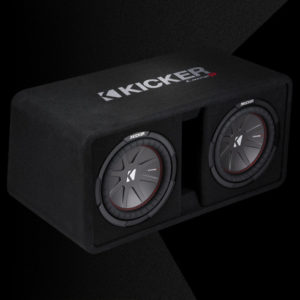 Beefy Boxes
Built for extreme bass, this KICKER® sub box has extensive internal bracing, thick MDF construction and custom embroidery. You get the kind of reliability and great looks that make showing off your bass easy – and awesome!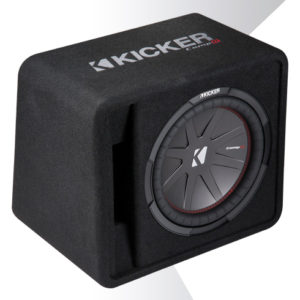 2016 CompR Power
With a double stacked magnet, oversized spider and larger surround, your CompR subwoofer enclosure provides powerful bass and the thunderous low-end response you crave when the volume knob needs a workout.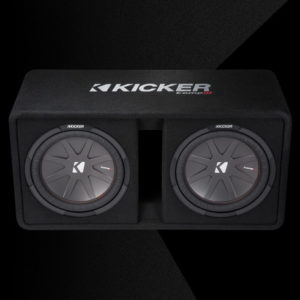 Big Bump
You don't just want bass. You want the right kind of bass. The kind that takes your breath away. The kind that shocks your friends. With the CompR Sub Box, it's as easy as hooking up a KICKER KX Amp, drop in the box, and start Livin' Loud!