Same Special 8-Inch Screen Now with Bigger Features.
The record-breaking 8-Inch AVN System is back better than ever to suit your needs with an enhanced My Favorites feature, Dual Zone Video Control, retained factory controls, 3D navigation and built-in Bluetooth® wireless technology.
Enhanced My Favorites At Your Fingertips

Enjoy up to ten pages of eight shortcuts per user for the features that you use the most, such as:

Audio Sources (HD Radio™, Pandora®, iPod®)
Phone Settings (Most-dialed Contacts)
Navigation Commands (Favorite Destinations, Quick Place Search)

A new shortcut soft key within all audio and hands-free sources makes it even easier to add sources than before. Share your vehicle with others. Set up "My Favorites" for up to two users. Easily add, delete, re-name, and re-arrange your short-cut icons by dragging the icon(s) to a new location on the screen. Your settings are kept as a personal profile linked to your phone via Bluetooth. The X008U loads your system preferences when your phone is connected, so you can quickly access the features you use the most by simply pressing the "star" button.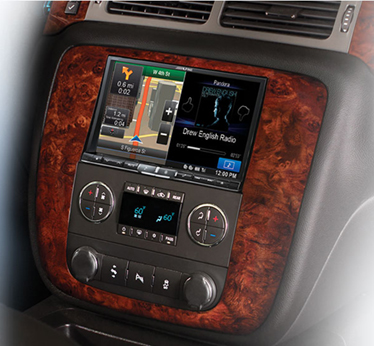 Date

October 11, 2017

Categories