Hideaway Compact Performer
KICKER's legendary subwoofer technology continues to lead the way for clear-sounding, ground-pounding bass in a vehicle. It's incorporated into KICKER's latest bass machine, the brand's first compact powered subwoofer and an International Consumer Electronics Show (CES) Innovations award winner for design and engineering.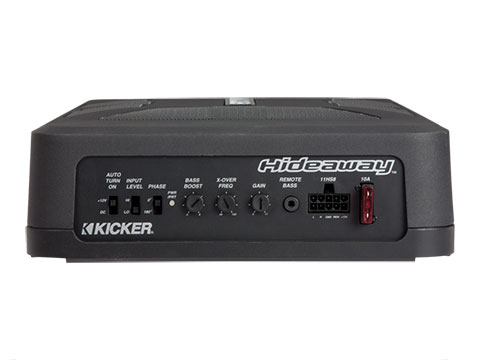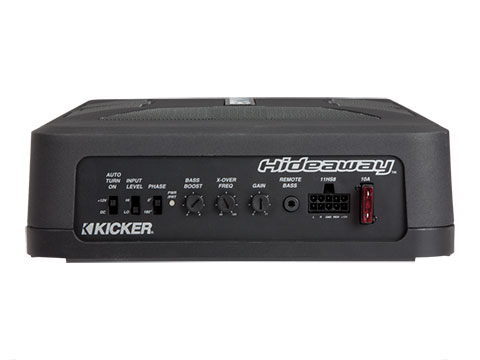 Plug-and-Play Bass
The KICKER Hideaway Compact Powered Subwoofer delivers surprising low frequency output from a remarkably small enclosure, setting a new standard in plug-and-play bass performance and convenience in a vehicle. At just over three inches high and nearly 14 inches long, the Hideaway combines a 150-watt amplifier and an 8-inch subwoofer to add thumping bass to any vehicle from the tightest locations. It also provides a quick-connect power plug and Velcro®-fastened nylon straps for secure installation and simple but fast removal.