Loaded Enclosures
Available in a dual sub enclosure, a single sub model and a thin-profile enclosure made especially for tight installs, the Solo-Baric® L7S™ never fails to provide the biggest KICKER® bass in a ready-made custom enclosure.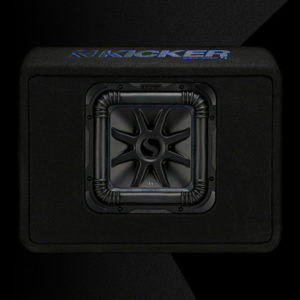 SOLO POWER
Inside every enclosure is our patented Solo-baric L7S square sub. With an average of 20% more cone area than a similarly sized circular sub, the L7S moves more air to create more bass with every note it plays!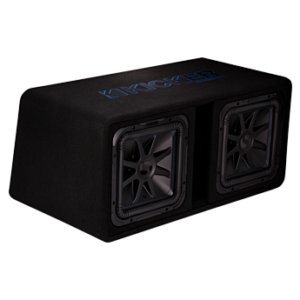 BEAT ON IT
KICKER sub boxes take tons of power. Starting at 600 watts, and rocketing all the way up to 1,500 blistering watts of RMS power, your volume knob will break before your subs box does!